Barcelona needs to be on your excursion list for 2018. From the unique architecture which includes the breathtaking works of Gaudi and the Segrada Familia, to the bustling waterfront with a perfect stop at the Marina and One Ocean Port Vell.
The Tapas are so fresh and enjoyable at the rustic restaurant Bombeta, just a short walk from the water. Don't bring a credit card, as this an old-school cash only local filled with people from all over the world. It is a culinary adventure and the sangria is fantastic too!
La Boqueria is a must stop as well and site to be seen. The market is exquisitely arranged with fresh fruit, nuts, eggs, seafood and anything else you can imagine. The colors and smells are a sensory overload. On a hot day, I would recommend the fresh coconut water to keep you refreshed. It would be even better with Chai Rum!!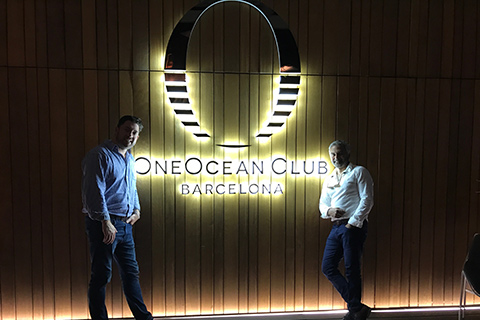 One Ocean Port Vell is a premier marina club with over 27,000 members located in the middle of Barcelona's harbor.
Home to Barcelona's super-yacht community, some of the most heralded vessels on the ocean are lined up within eyeshot while you dine on local culinary fair with fine wine and creative cocktails.
The club features weekly programs of live entertainment and world class mixology - featuring Akal Chai Rum, of course!